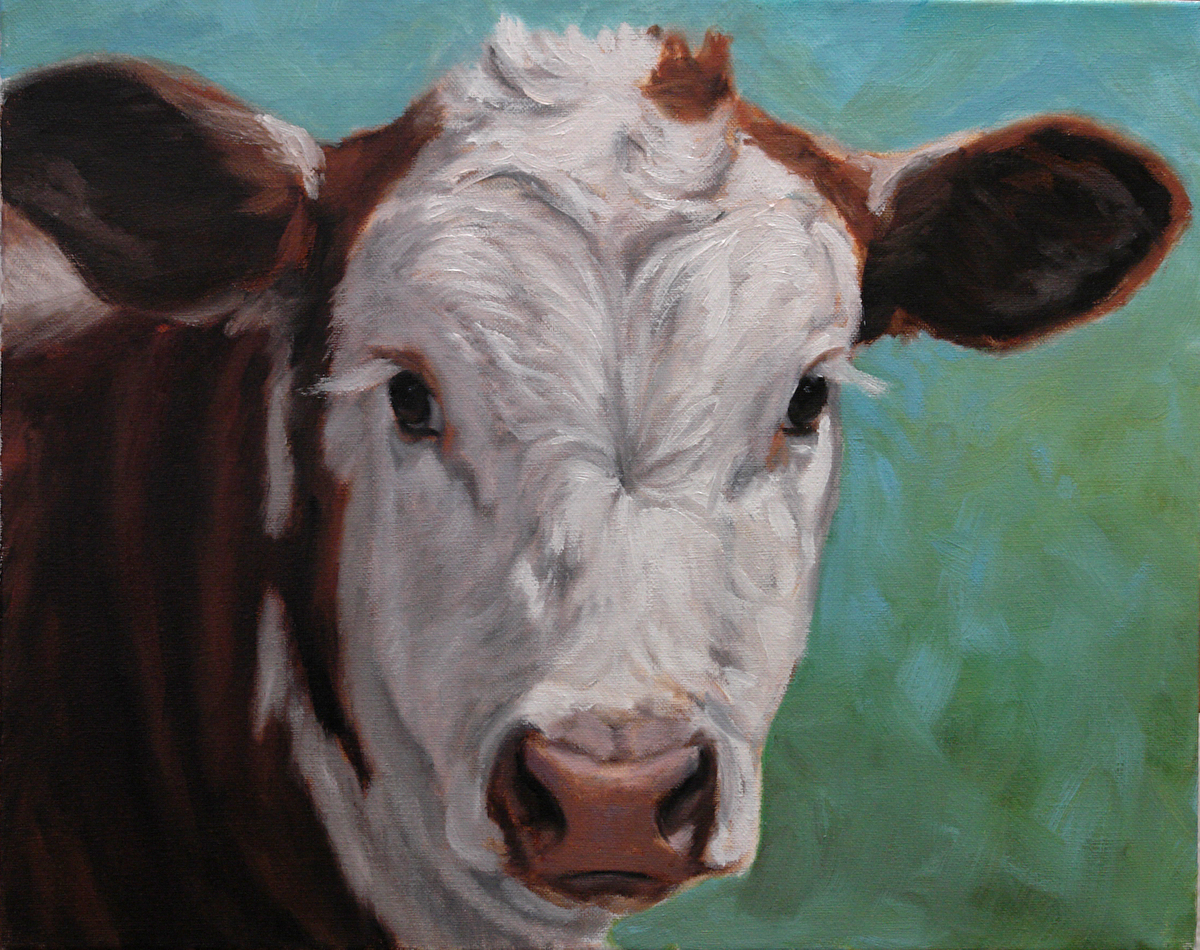 Denise Rich Cow Artist - Have A Cow
"Hereford on Blue Green" original oil painting by Denise Rich 16"x20"

Contemporary Cow Paintings by Denise Rich Artist - Cows and Commissions
Focusing on Original Contemporary oil paintings of cows since 2004
Shipping World Wide
Commissions Accepted

The Rich Artist Studio is located at 130 E. Main St., El Cajon, CA 92020
619-933-5935 Live in or visiting San Diego? Call to schedule a visit.
You can drop in but I would not want to miss you!