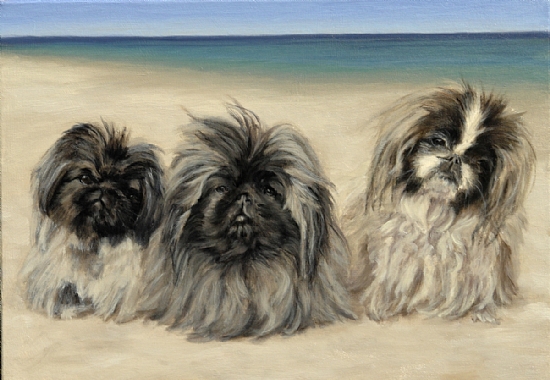 Meet Akkie, Azizi and Aussie! Three dogs from the land down under. Their people commissioned me to
immortalize them in oil, and what fun it was to study these faces closely while working on their painting.
This is painted on portrait smooth canvas, which I chose because of the fine detail necessary to render their
glorious locks of hair. The reference was taken outdoors on grass, but what they really wanted was a painting of the dogs at the beach where they visit and play. Although it proved difficult to get the reference photo at the actual beach, I used my artistic license and put them on the beach anyway. I loved this project, many thanks to
Bob and Sheryl for entrusting me with this commission!