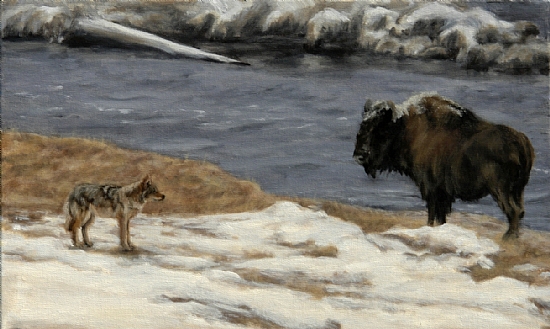 What did the coyote say to the Buffalo?
Please post your best guess in the comments section!
This amazing wildlife snow scene was not created from a set of photos in photoshop, it's from a single reference photograph, and was painted exactly as seen. Thanks to Jim and Gail for having me paint this unique slice of nature, quite a fun and welcome departure from my favorite cow faces, including the opportunity to break out the number 1 round sable brushes for the detail on the coyote!
If you can think of a caption for the piece, do leave a comment.