Technically 5 galleries and one working studio-me~
Stop on by this Friday night between 5 and 9 pm, and check out the quickly evolving Main Street
arts district in downtown El Cajon-visit all galleries for a chance to win a prize!
There will be refreshments served in each space, over 500 works of art.
Visit:
1-Silver Creek Gallery and Custom Framing, not just a gallery of art and frame shop, it's filled with
great vintage and unique collectibles.
2-Main Street 5 Gallery, a very nice space, this month showing the works of the Associated Fine Artists group, be sure to join the
mailing list to be informed of future shows, changing every month. Owner Esther Beish will greet you with high energy
and a smile, fun guaranteed!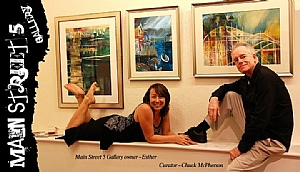 3-The Rich Artist, working studio of Denise Rich (me). Represented locally by Alexander Salazar Fine Art at 7th and Broadway Downtown, (link to ASFA shows my works available through Alex) this is my working studio that you can visit and see what I'm working on, ask questions, etc.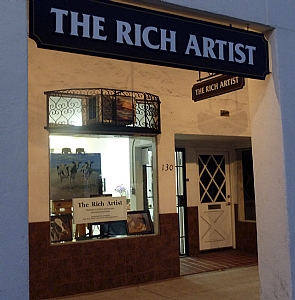 4-White Sage Gallery, working studio of Diane Keltner, sculture artist (and painter). Don't miss this beautiful space, you will think you are in a Santa Fe gallery.
5- Gallery C, a new gallery that is having a closing reception on art walk night for their current show N'SEEN, featuring the conceptual sculptural works of Carlos Castrejon and the contemporary paintings of Silvia Valentino. This is a HUGE space! Filled with works by these two fine artists, catch the closing night of the show at Gallery C.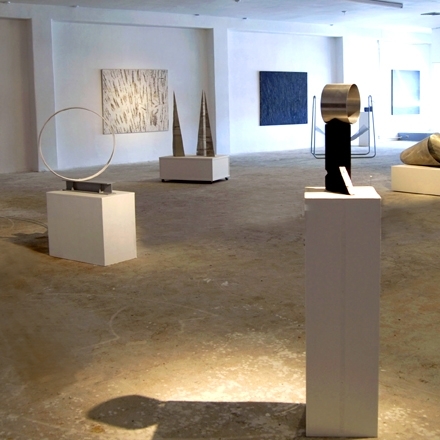 And as if that's not enough, a new development in the growing arts community here in El Cajon a sixth space,
featuring the sculpture of two local artists will also be open at 128 E. Main St. Both artists will be available to talk about
their work and the plans for their new gallery space.
Any questions please call me at 619-933-5935
Denise