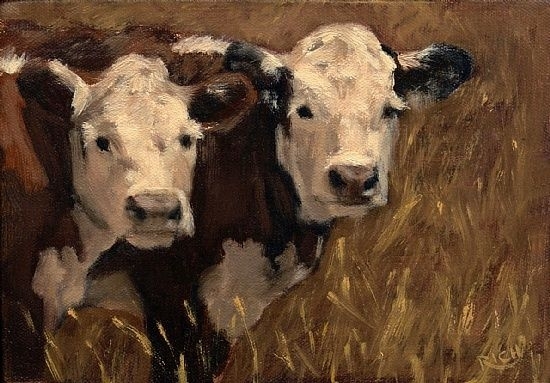 Why I painted this pair of Hereford calves:
I loved the two together, how even though both cows are Herefords in this
small study it's evident that they are distinctly different. Golden grasses are a favorite, the actual scenery here was just perfect and
a nice compliment to the color of the Herefords.
There is always something about a piece that has attracted my attention and focus, sometimes it is a simple expression of an individual, other times it's the social or interactive behavior of the cattle. Are two cows in a painting better than one? In all cases it just depends
on what makes you smile, or feel a special feeling, and that can come from unexpected places sometimes, can't it?