The other day my artist friend Diane emailed me with a link to the California Art Club's call for entries for a show in Julian. The theme of the show is the San Diego Back Country. That got my interest!
Many of my reference photos are taken along the drive to Julian, through Ramona. The San Diego back country is my back yard, my favorite subject is a back country resident,and I decided to enter the show. I have to say they have the most up to date, state of the art entry system I could imagine, quick and easy digital entry.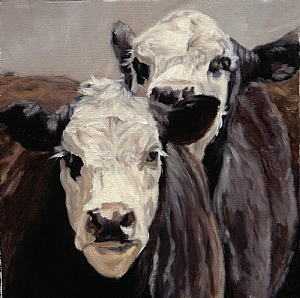 "Road Block" 12"x12"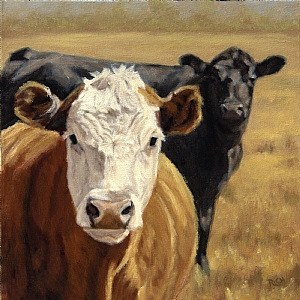 "Golden State Cows" 12"x12"
The two pieces I entered,, shown above, were accepted. The artist's reception is this Saturday, November 7th from 6pm to 8pm at the Julian Art Gallery. The show runs from the 7th to the 29th.
I'm looking forward to the opening, hope to see you there!