What's the best way to collect photo reference of Texas Longhorns? Take a hayride through the middle of their pasture, of course! That's exactly what we had the opportunity to do last Sunday at the ranch.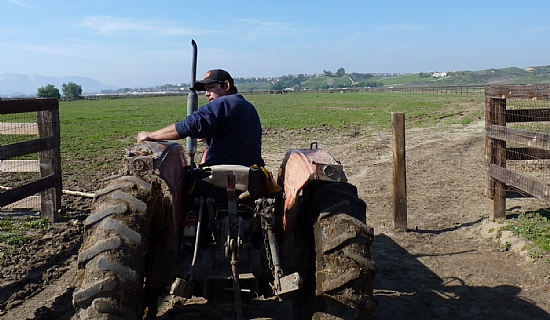 I was, as usual, positioned at the edge of the pasture, hanging my camera over the fence when ranch caretaker Carlos pulled up on a tractor trailer with a bale of hay, and graciously asked me if I would like him to take us inside with the animals.
No need to give that any thought, yes! We immediately jumped on the trailer, sat on the bale and enjoyed a ride around the property. I can tell you that the best way to capture the attention of the animals is to sit on top of a bale of alfalfa, they will follow you anywhere.
Perched safely on the bale of hay, we became instantly popular! The only problem was one or two of those racks get in your way, and you can't get the photo you are after, even though you're right in the middle of them.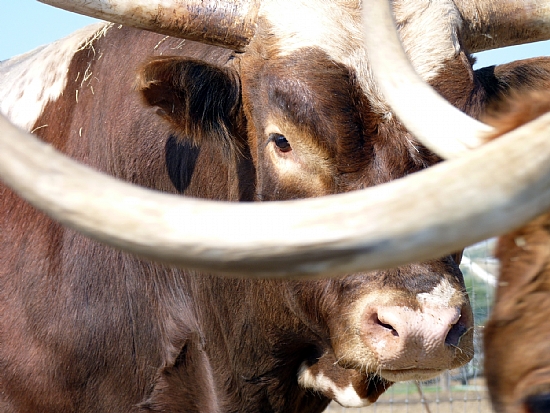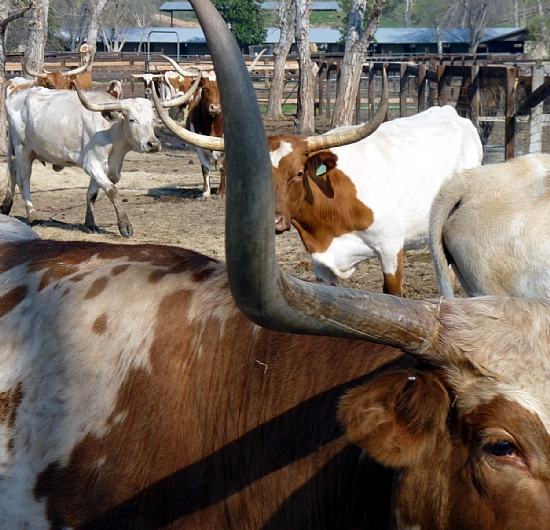 In spite of the horny interference I was able from this great vantage point to collect a good number
of reference photos for future Texas Longhorn oil paintings, thanks to Carlos!
On the way out of the Longhorn area, this gal wants to know exactly where we are going with the
snack truck.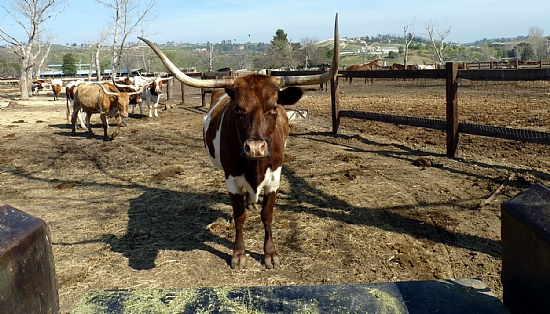 We went for a quick drive through the dairy cows, and it appears that Joe was a big hit with the ladies!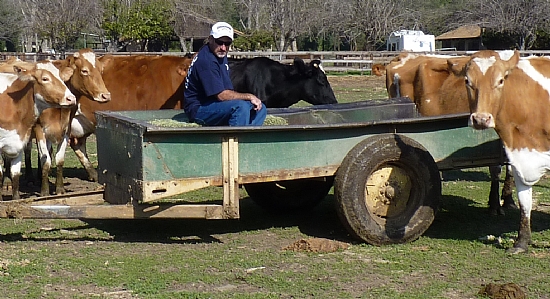 Of course, I can understand why.
Taking my reference photos has always been one of the greatest joys of my work, and the hayride
was a fun surprise. Many thanks, Carlos, for helping me get such great photos of your beautiful Texas Longhorns!
Here is a recent painting of Texas Longhorns, the reference in this case was from a previous trip to the same ranch. This original oil painting of a Texas Longhorn Mama and her calf is 16"x20".