Mr. Rich and I enjoyed an early morning on the bay fishing.
The local scavenger birds are ever present, waiting for an opportunity to score, and
one such opportunist decided that our bait tank was the hot ticket for a free lunch.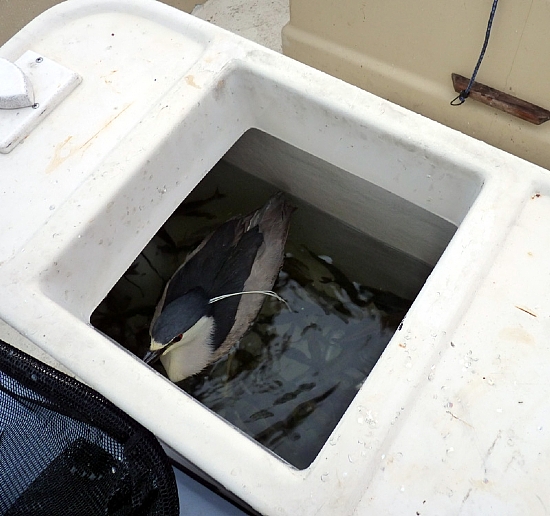 But once he got in there, he couldn't get out, and the whole 'there is no free lunch' thing started
to sink in big time!
Mr. Rich finally got a good hold and released the bird, with no damage to anything except his ego....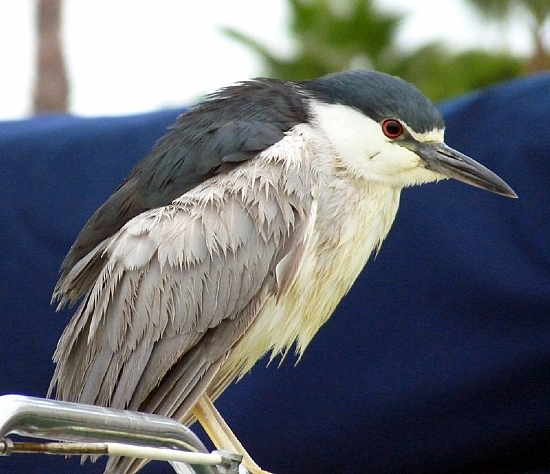 Oh, the humiliation!
Once we got the feathered friend removed from the bait tank it was off to hunt for big buts, Halibut that is!
The local flat fish are a tasty little prize, and I always look to "Captain Limit" as Mr. Rich has
been dubbed, to take the lead, and take the lead he did, reeling in the most unusual catch of the day right
away.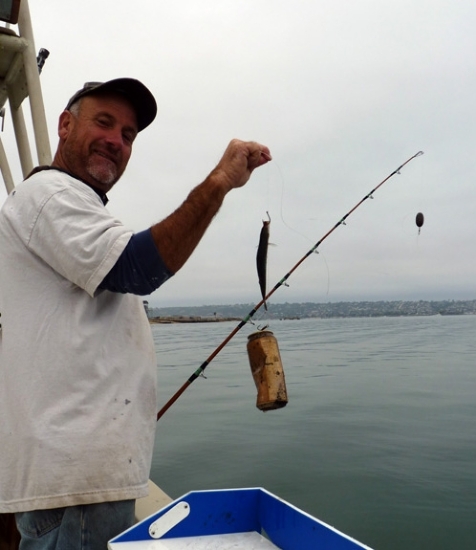 This is clearly not the right flavor, however I know that he is only doing this to make me feel good!
I do love that man of mine. Anything for the team!
Then I got my line stuck, and my hero the Captain came to my rescue, freed my line and
I returned to my hunt for the mighty Halibut, only to loose one abruptly while reeling in.
Captain asked (somewhat accusingly I might add) if I had tightened
the drag, of course I don't know how so that wasn't an option, then he said,
"Oh, maybe I tightened it when I got you unstuck." Hmmm, might have? Oh well.
Was it a big fish? I don't know, but it sure did some damage to the bait!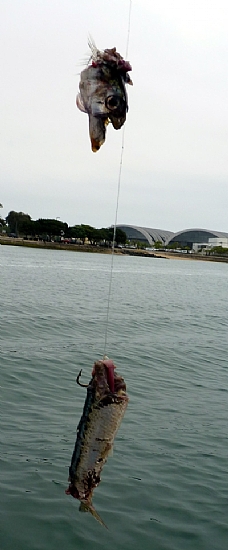 There's something terribly wrong with that picture.
The end of the day we did catch about five Halibut, one keeper (thank you Capn)
Until next time, now tomorrow back to the easel!