When it comes to original art, you never know what it is that will draw someone to a piece. The one thing I do know about art collectors, whatever they felt the first time they viewed their painting, they get to experience every time they see it, along with the satisfaction of knowing they own a one of a kind original work of art.
I recently received this comment about my art, and specifically two of my works that were commissions from client photographs:
"...as a cattlewoman I just LOVE your paintings. So true to life, so beautiful. So life-like, I wanted to reach out and scratch under their chins and rub their necks. I can only imagine the impact of those really large canvasses. I love it, too, when you can see your family in someone's art; I saw my husband in Dale and Molly, and my little boy in the Future of Agriculture."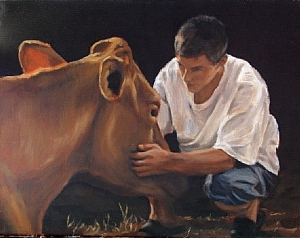 This is "Dale and Molly"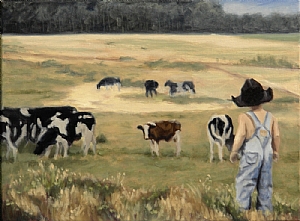 This is "The Future of Agriculture"
I love it when someone writes to me just to tell me what it is they love about my work! It's a great start to my day.