I sold a large piece at the Cattlemen's Western Art Show last weekend. It was 48"x48", and understandably beyond the comfort zone of the average person to transport, so I was happy to deliver it. The best part of that is I had the opportunity to get to know my new collectors, and they generously invited me to visit their 112 acre ranch just outside of Paso Robles where I had a wonderful time taking hundreds of photos of their cows. There will be new paintings coming soon! (Thank you so much John and Agina for your hospitality!)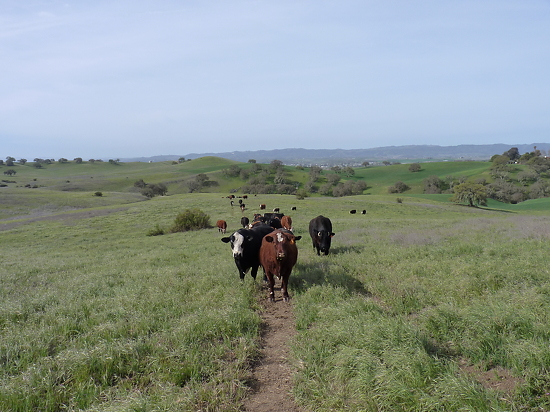 Just look at the beautiful scenery! I could have stayed all day just hanging out in this paradise with these happy cows. Aside from the cows and the scenery was the entertainment of the three cattle dogs that had come along. You have never seen happier dogs, running, playing, chasing cows (I mean 'working' of course).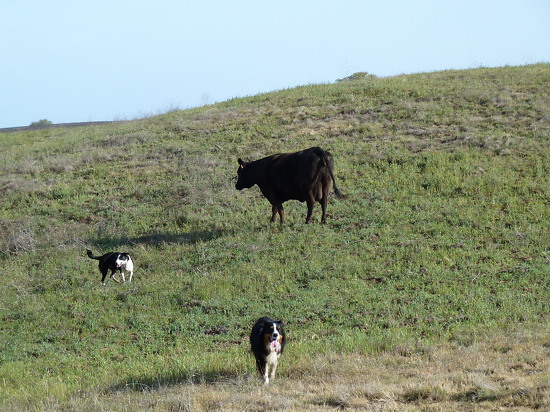 I also had the opportunity to meet Boofee (I don't know how to spell it, but it's pronounced Boo Fee so I'm going with phonetics).
He has to be the biggest steer ever. He was hand raised and is gentle as a lamb. My fellow artist and friend Lorrie Beck accompanied me on this trip, here she is getting up close and personal with "Boofee"